Creating and downloading plays to a personal device is and will always be free. Sharing your plays with players requires you to create a team and purchase a Standard Team Subscription. More information on how to create and manage a team subscription can be found here.
Adding Team Members
Once you've created a team, you can navigate to the Team Profile page by clicking on your team name in the side menu.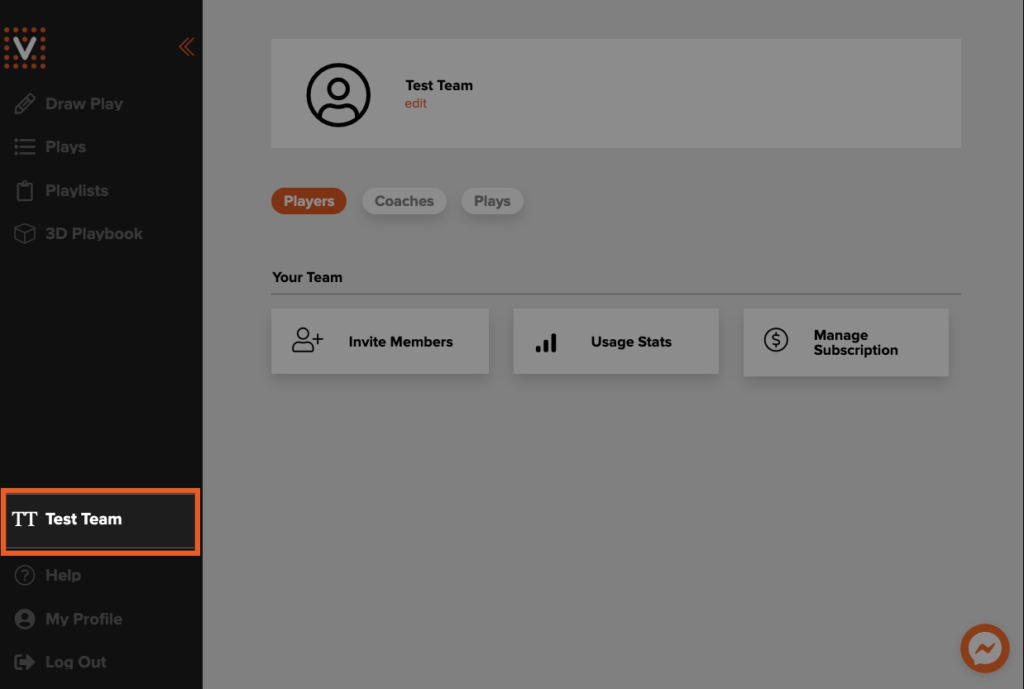 You can add players and coaches by clicking the Invite Members button and generating an invite code. More on creating your team can be found here.
Removing Team Members
To remove team members, click the orange x button to the right of the member's name.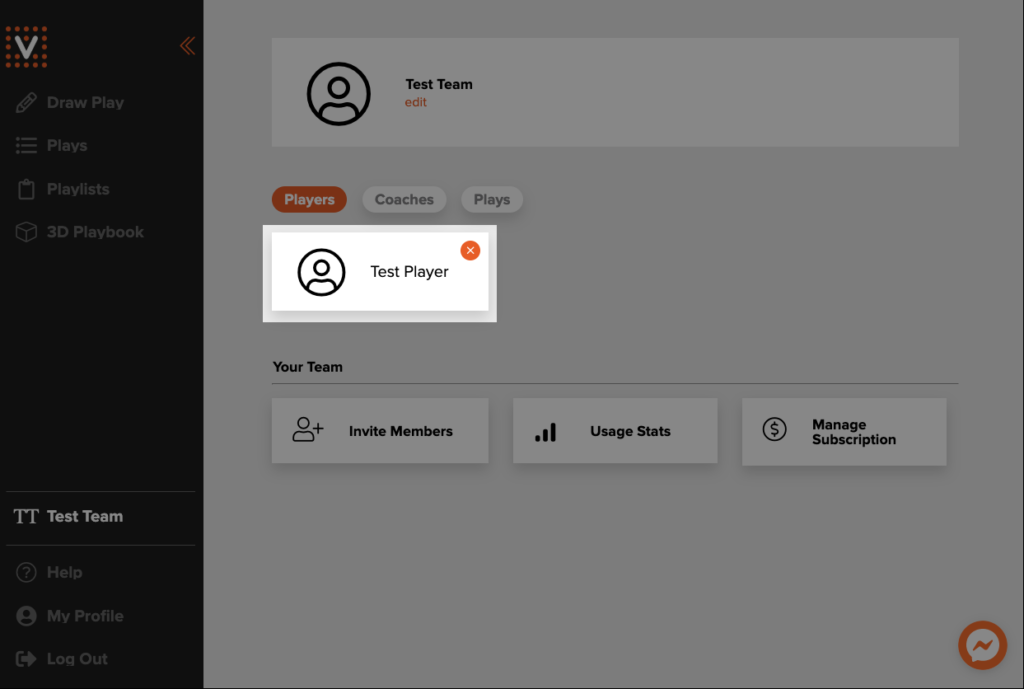 In the warning box that pops up, click confirm to remove the team member.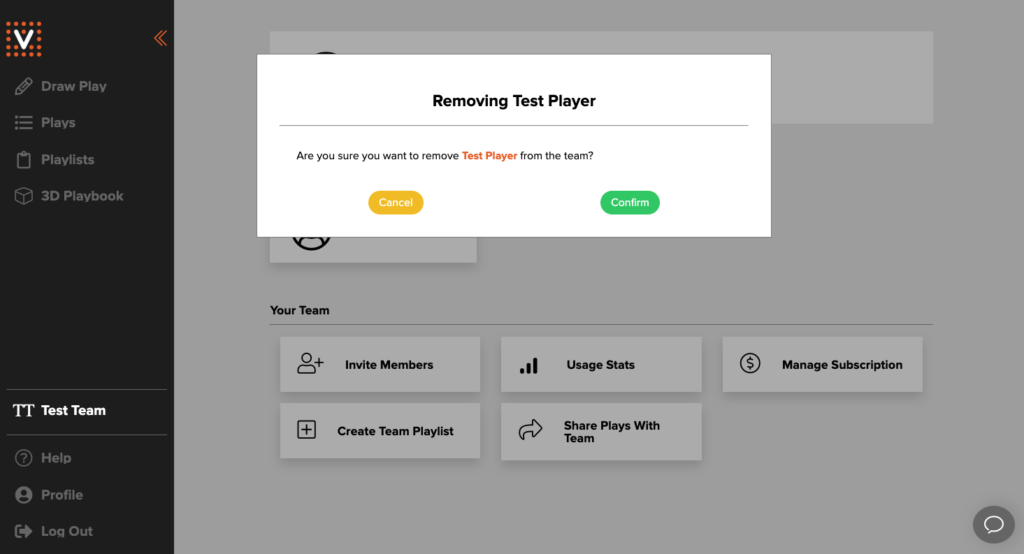 Managing Your Team's Playlists and Plays
For more information on how to manage your plays, including sharing plays with your team's players and coaches, head to the play management page.